Emotional Intelligence for Leaders – Strengthening Soft Skills
Great leaders understand themselves. They know what makes them tick and what makes them trigger.
Great leaders know how to manage their triggers and reactions first.
Emotional regulation is a key skill all leaders must master in order to present themselves with a calm and considered demeanour and to ensure they get the best from every interaction.
A great leader is considered in how they respond in the moment. They understand and appreciate that some people need more time to form decisions and others need decisions made quickly. Managing these expectations involves being able to regulate your own emotions while managing the situation to ensure the emotions of others are also in check.
If your team and colleagues know that every time they interact with you, your demeanour will be consistent, you will be calm and thoughtful in your approach, they will have greater confidence and a sense of security in working together with you.
Great leaders have well-developed soft skills; high emotional intelligence, and understand the impact of positive interpersonal interactions to culture, productivity and creativity.
Emotional regulation if fundamental to role model leadership.
Great leaders understand that getting the best out of their team is not about the leader having all the answers. Its about working collaboratively and supporting each team member to explore options and to find the best way forward with support.  With a considered approach and demeanour to your every interaction, your team will want to work collaboratively with you, be more creative and a higher functioning relationship will result.
EI for Leaders is a one-day workshop where you will design the demeanour and approach that defines you as a role model leader. You will develop strategies to help you be that leader every day.
You'll explore your ideal leadership style as a role model leader, what motivates you,  what triggers you and your set of emotional regulation strategies and tools to ensure every interaction is positive and forward moving.
5.5 hours Prof. Development
Detailed Workbook & Certificate of Attendance Provided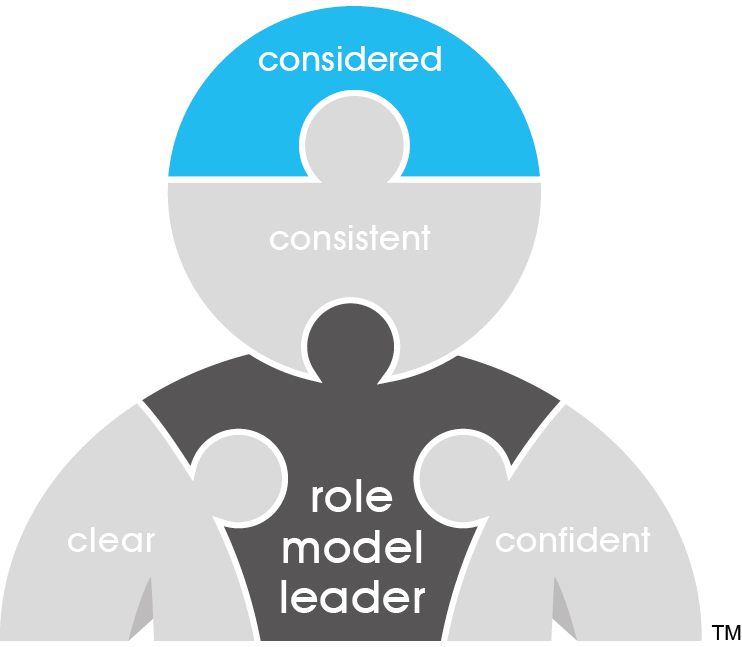 EI for Leaders – Strengthening Soft Skills is
Module 4- Considered
of the
Elevating Leadership Program. 
You can learn more about the whole program here.