2 Day Leadership Development Intensive 
Exclusively for Middle and Senior leaders
As an experienced middle or senior leader, you know the challenges of leading a team. You also know that ultimately your team's performance reflects the clarity of your vision, the quality of your communication, and your ability to bring the best out of your people.
Mastering the art of leadership is an ongoing journey and this is your next step.
 In this 2-day intensive, you will focus on improving your performance and results in key leadership areas, plus you will receive accurate psychometric insights about your impact and effectiveness.
This is your opportunity to truly examine how you are leading your team.
 Here is your chance to take time away from the day to day and examine the bigger picture and critically evaluate your leadership performance.
If you are ready to lead by example and become the role model your school needs you to be, you are invited to participate in this advanced leadership program.
Details & Dates
Delivery Mode: ONLINE 
Venue: ZOOM 
Date: 2 day program across

Thursday 26 & Friday 27 May, 2022
Time each session: 9.00am – 4.00pm AEDT both days
PD hours: 12 hours  
Program Price:

   $1,250 (plus $125 GST) AUD
INCLUDES:
12 hour program comprising two full days of interactive learning with one hour of preparation

Program Workbook, Reflections Notebook and the amazingly popular Coaching Focus bent pen

DNA 25 Assessment Profile: self-assessment of 25 leadership competencies

Resources and Templates to put your learning into practise

Completion Certificate for 12 hours of professional development, mapped against AISTL standards
ALSO AVAILABLE:
Private Accelerator Session:

$ 240 (plus $24 GST) AUD
Take your leadership up a notch following the program, with a one hour private and confidential coaching session. Through coaching, you will develop an action plan and your next steps to accelerate your leadership success. The coaching session will take place over video conference or telephone.
Registrations close:

Friday 13 May 2022
Registrations limited. 
Here's a look inside at what we'll cover over two power-packed days:
Understand You – Your Leadership DNA

Find Your Inner Coach

Creating Consistent Impact

Re-engineer Team Culture

The Strategic Approach:

Lead with Vision and Influence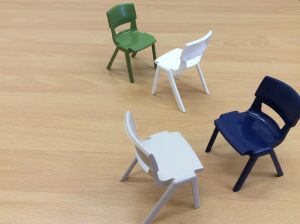 Be prepared to explore deeply,
to coach and be coached.
2022 Programs – Now Accepting Registrations
Visit the events page using the links below
In an industry saturated with professional learning programs, Janine offers something incredibly valuable to school leaders. Highly recommended.
Maria Haggett, Principal, Mater Christi College, VIC
The DNA 25 Profile
Great leadership extends beyond technical competence to interpersonal skills, often termed 'soft' skills. The DNA 25 Profile measures an individual's level of development in 25 leadership competencies, interpersonal skills that are foundational building blocks, the DNA of performance.
The DNA 25 Profile is designed to assist you in managing and developing your leadership and career.
Having worked with Janine in her capacity as a Career Strategist and Coach Trainer, with her experience and background, I believe she really is the 'go to person' for schools looking to make a meaningful difference in the capacity of their staff.
Peter Edwards, Head of Faculty, Lauriston Girls' School, VIC
About the Facilitator: Janine Stratford
Convenor & Facilitator
BSc. GDEd, GDAdHlth&Wlfar, MEd (Ed Management)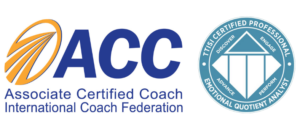 Janine Stratford is the owner and founder of Coaching Focus, the company developing leaders in schools to be role models for those around them. She has designed the Leading by Example program based on the leadership challenges that Principals have identified are missing in leadership development. A former Deputy Principal, Janine is an internationally qualified Leadership Coach, facilitator and coach-trainer. She is an Associate Certified Coach (ACC) with the International Coach Federation, Master Coach Practitioner and a Certified Professional Behavioural Analyst. Janine now delivers leadership development programs throughout Australia.