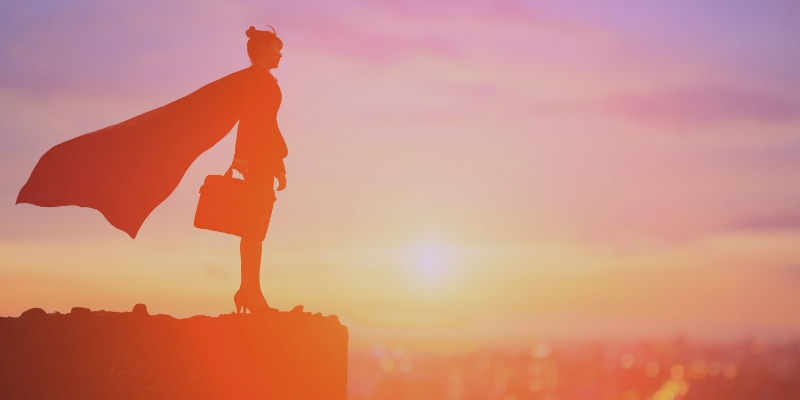 The Leading Edge
Women in Education Conference
2021- May and August
Grow your leadership skills
by observing, analyzing and building relationships with other women in education.
The conference inspired me to not only improve in my current capacity as a middle management leader, but to also think and act beyond operational matters to those more strategic. The conference has given me the confidence, tools, and actions I need to take to delve into more senior leadership roles.
Amanda Hart, Head of Geography, Brisbane Grammar School, QLD
Know yourself
Design and project a strong personal brand, discover your Communication and Behavioural Style from your personalized DISC and Driving Forces double science behavioural profile report.
Effective leadership
Learn how to shine in your areas of strength and exceed expectations; grow in leading from the middle by building trust and relationships; hear how female senior leaders & principals unlocked career barriers.
Career strategy
Identify the missing 33% in your CV; understand the recruitment process; and define key elements of a strong application; analyse and observe techniques in a mock interview, and take part in a professional industry networking opportunity.
ONLINE | 25 May – 30 May 2021
Live Video Conference via ZOOM across 4 sessions.
Registrations close Friday 14 May unless maximum numbers are reached prior.
ONLINE | 17 August – 22 August 2021
Live Video Conference via ZOOM across 4 sessions.
Registrations close Friday 6 August unless maximum numbers are reached prior.
What people are saying about The Leading Edge
As a middle leader, this conference is a must to learn about yourself. Having the opportunity to complete the DISC analysis and understand how it applies in your work is something every educator should complete. Hearing from experts such as Janine Stratford, and Fiona Hutton, is worth its weight in gold.
Sandra Tiepermann, Head of Middle School Girls, Haileybury, VIC
Janine Stratford has delivered an immensely useful and insightful program, that covered everything an aspiring woman needs to know to step forward into an educational leadership role. The expertise and calibre of the presenters was instrumental in providing delegates an edge when applying and interviewing for leadership positions, or an expanded toolbox for those already in leadership.
Joanne Hilliard, Teacher, Kilbreda College Mentone, VIC
Convenor and Feature Presenter - Janine Stratford
Janine Stratford is the owner and founder of Coaching Focus, the company developing leaders in schools to be role models for those around them. She designed The Leading Edge: Women in Education Conference, and has been delivering it, as the Feature Presenter since 2016. A former Deputy Principal, Janine is an internationally qualified Leadership Coach, facilitator and coach-trainer. She is an Associate Certified Coach (ACC) with the International Coach Federation, Master Coach Practitioner and a Certified Professional Behavioural Analyst. Janine now delivers leadership development programs across Australia.
Janine Stratford
BSc. GDEd, GDAdHlth&Wlfar, MEd (Ed Management)
Coaching Focus would like to thank the following supporting organisations: